Growing together!
At Secoya Technologies, a fast-growing company, we are building a team of highly committed particle engineering experts to support our clients' projects.
If you are ready to grow with us and help major actors in the worldwide pharmaceutical industry by providing them with innovative solutions, then you are the one we are looking for!
Secoya Technologies offers a dynamic working environment where everyone can grow and have their own responsibilities.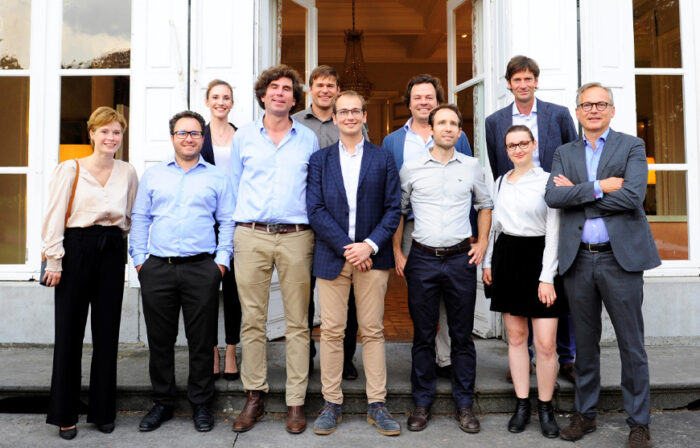 Your Mission:
Secoya has a fantastic opportunity for a self-motivated, highly driven and client focused person to strengthen our existing team as a Junior Technical Sales.
Internally, you will directly report to the Technical Sales Manager You are highly motivated to play a key role in the sales of technologies and equipment at international level. Your goal is to achieve sales operational excellence and actively contribute to meet the annual revenue target.
In this role you will be responsible for sales activity development and your key responsibilities include, but are not limited to:
· Perform sales activities including prospection and generation of leads
· Find relevant congresses, conferences, fairs, seminars and participate at them
· Participate in live demos of our equipment at customer sites
· With the Technical Sales Manager's help, follow-up on price quotations and contract negotiations
· Update and coordinate our CRM
The person:

The key skills and qualifications we are looking for:
· You have a Master Degree in Science or Engineering;
· You are responsive and have enthusiasm for the field of technology;
· You are customer-driven oriented;
· You are flexible and adaptable in a rapidly changing business environment;
· You are solution-oriented and pragmatic;
· You have excellent communication and networking skills (written and spoken English, German is a plus);
· Ready to travel 30%
Our Offer :
· A challenging position with a wide range of market segments
· The opportunity to develop within a dynamic and fast-growing start-up
· Permanent contract (« CDI »)
· A competitive salary and benefits package
· Group Insurance / Health Insurance (Hospitalization and outpatient expenses)
You are interested and highly motivated?
Please send your resume and motivation letter via Linkedin or via email: diala.youssevitch@ejwfqwv.cluster028.hosting.ovh.net
Secoya souhaite renforcer son équipe avec un stagiaire en charge de réaliser des preuves de concept sur différents systèmes en utilisant notre équipement d'encapsulation. Ceci a pour objectif de démontrer qu'il est possible d'encapsuler différents composants biologiques et biochimiques tels que : cellules, cellules souches, organelles, virus, ADN, ARN… dans le but d'enrichir le portefeuille d'applications disponibles avec notre équipement d'encapsulation.
Les responsabilités consistent en :
– Etude bibliographique
– Conception du système (avec l'aide des Tech Leaders pour la partie encapsulation et les partenaires externes pour la partie bio)
– Réalisation des expériences
– Analyse, traitement des données et reporting interne
– Ecriture de notes d'applications, décrivant les conditions et résultats obtenus.
En interne, tu travailleras directement avec les Tech Leaders et notre
ingénieure R&D.
Les compétences techniques et interpersonnelles requises :
– Aimer passer du temps au laboratoire
– Avoir un attrait pour la recherche et le développement
– Avoir déjà travailler avec du vivant est un plus
– Être enthousiaste et motivé
– Être flexible et facilement adaptable dans de nouveaux environnements
Notre offre
• 5-6 mois de stage à partir d'août ou septembre 2023
• Opportunité pour développer ses compétences dans un environnement dynamique et une société en plein développement
• Horaires de travail: 39h/week, 10 jours de congé (hors férié)
• Indemnité compensatoire: 750€/mois